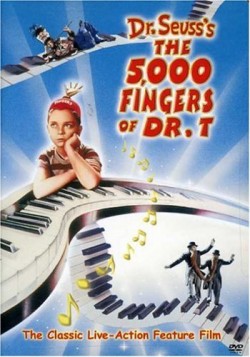 Saw this today. The last time I saw this movie, the only live action film ever written by Dr. Seuss, I was a kid watching it on TV. It scared me. It scared me a lot. And watching it today, I can see why. Dr. Seuss created a dark world.
The images are nightmarish, and the adults in control are either clueless or cruel. Dungeons! Tickle to Death Torture? YIKES!  I'm glad that in another part of his life on film Tommy Rettig found Lassie, Jan Clayton, and Gramps.
One thing I didn't remember about the film was the wild and crazy choreography. Hans Conrad and Peter Lynd Hayes do a sort of hypnotic tango. How to describe the Dungeon of Scratchy Violins? Or Do Mi Do Day?!