THIS WORKSHOP SOLD OUT! Contact us to be placed on the waiting list.
Vic DiGenti is a superb instructor and offered a well-organized, interactive workshop. Great takeaway. A good session for both novice and experienced writers. –Nancy Fox
Writers today face an uphill climb. The competition is fierce, the learning curve steep. There's no magic wand, but by learning the basic techniques for crafting a novel, the beginning writer can quickly flatten the learning curve.
Novel in a Day Workshop packs a year's worth of learning into a day-long interactive session filled with practical advice and solid instruction. For both beginning writers and more advanced pros looking for new insights, this workshop provides writers with the tools needed to craft their own novel—a novel that will grab a reader's attention and keep them turning the pages.
Here are some of the topics covered:
Elements of plot and structure
Creating characters that sizzle
Secrets of good dialogue
Crafting strong beginnings, middles and ends
Deciphering point of view
Tips for self-editing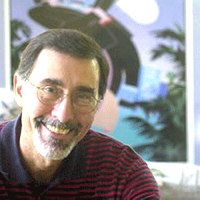 Vic DiGenti is the instructor for this up-beat and fast-paced workshop. Vic is the author of three award-winning adventure/fantasy novels, Windrusher, Windrusher and the Cave of Tho-hoth, and Windrusher and the Trail of Fire (Ocean Publishing). His unpublished mystery, Matanzas Bay, won the 2007 Josiah Bancroft Award and was named a Book of the Year in the 2009 Royal Palm Literary Awards Competition. It was recently published under the pen name Parker Francis as both an ebook and a trade paperback.
Vic is a Regional Director and board member of Florida Writers' Association, a member of Florida Sisters in Crime, and Mystery Writers of America.
Advance Registration Required • Space is Limited • Reserve Early
When: Saturday, June 16, 2012 from 9 AM to 4:30 PM
Workshop starts promptly. Please come up to 30 minutes early to network and settle in.
We'll break for lunch. Brown bag it, or purchase lunch from any of several nearby restaurants.
Where: Community Clubhouse, Winter Park FL 32792
Fee: $89. (Includes light refreshments)
THIS WORKSHOP SOLD OUT! Contact us to be placed on the waiting list.
Register Online: Fast, secure payment by credit card
Register by Mail: Make your check payable to MAD about Words. (Sorry, we can only take credit card payments online.) Please include your full name, address, phone number and email address. Mail your information and payment to MAD about Words, P.O. Box 5057, Winter Park FL 32793-5057. And email us when your check is on the way if you want to be sure you're not boxed out by faster credit card registrations.
Terms of Registration: You must be age 18 or older to participate. Special offers and discounts cannot be combined. Refunds cannot be issued for cancellations unless we receive your written refund request one week before the workshop date. Fees for returned checks and cancellations apply. If, at our discretion, the workshop is canceled, refunds will be issued. Your registration is confirmed via email from MAD about Words.