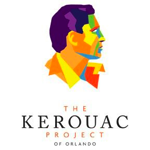 On Saturday April 28,  The Jack Kerouac Writers-in-Residence Project of Orlando partners with MAD about Words to offer you the opportunity to learn from and write with Leslie Parry, the current writer-in-residence at Kerouac House.
How to Get Started
One of the biggest struggles when it comes to writing is simply getting started.  What should I write about?  Where does the story begin?  Whose point-of-view do I choose?  How do I even find the time to write, anyway?  We'll talk about the choices you face, both technical and imaginative, when you sit down to write, as well as the challenges of finding the right form for your project.  There will be several short creative exercises to help get you started.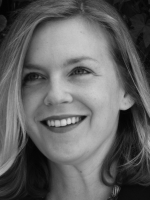 Leslie Parry is a graduate of the Iowa Writers' Workshop, where she was a Truman Capote Fellow in fiction.  Her stories have appeared in The Virginia Quarterly Review, Indiana Review, Cream City Review, and The PEN/O. Henry Prize Stories, and have been nominated for a National Magazine Award and a Pushcart Prize.
Advance Registration Required • Space is Limited
When: Saturday,  April 28, 2012 – 10 AM to 1 PM
Workshop starts promptly. Please come up to 30 minutes early to network and settle in. Coffee, tea, and light snacks will be available.
Where: Kerouac House, 1418 Clouser Avenue, Orlando FL 32804 MAP
Fee: $35.  Part of your workshop fee goes to support Kerouac House
SORRY! THIS WORKSHOP IS SOLD OUT!
Contact us to be added to the waiting list.
Register Online: Safe & easy online credit card payment.
Register by Mail: Make your check payable to MAD about Words. (Sorry, we can only take credit card payments online.) Please include your full name, address, phone number and email address. Mail your information and payment to MAD about Words, P.O. Box 5057, Winter Park FL 32793-5057. And email us when your check is on the way if you want to be sure you're not boxed out by faster credit card registrations.

Terms of Registration: You must be age 18 or older to participate. Special offers and discounts cannot be combined. Refunds cannot be issued for cancellations unless we receive your written refund request one week before the workshop date. Fees for returned checks and cancellations apply. If, at our discretion, the workshop is canceled, refunds will be issued. Your registration is confirmed via email from MAD about Words.