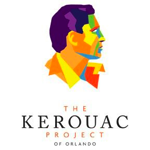 On Saturday, October 13, The Jack Kerouac Writers-in-Residence Project of Orlando partners with MAD about Words to offer you the opportunity to learn from and write with Caitlin O'Sullivan, the current writer-in-residence at Kerouac House.
Flashing into Fiction: Getting Started with Fiction's Shortest Stories
Flash fiction is defined by its brevity: these short stories are usually between 500 and 1,000 words long, but include vivid characters, gripping plot, lush description, and piercing insight.
In this workshop we'll discuss how to compress these elements into fiction's shortest form. Learning to write flash fiction can be fun, satisfying—and even helpful for longer writing. Attendees will write and have the opportunity to share one (or more!) complete stories during the workshop. No experience with short stories or flash fiction required.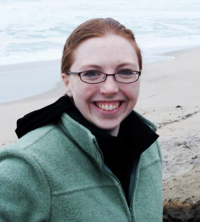 Caitlin O'Sullivan has published flash fiction in Consequence, Crack the Spine, 100 Word Story, and Midnight Screaming. She is the founder and editor of The Postcard Press, which publishes flash fiction and short poetry. Originally from Columbus, Ohio, she completed her MFA in Creative Writing from Minnesota State University, Mankato in spring 2012. She is currently at work on a historical novel, The Kiss-Off. Visit Caitlin's website.
REGISTRATION FOR THIS WORKSHOP HAS CLOSED
When: Saturday, October 13, 2012 – 10 AM to 1 PM
Workshop starts promptly. Please come up to 30 minutes early to network and settle in. Coffee, tea, and light snacks will be available.
Where: Kerouac House, 1418 Clouser Avenue, Orlando FL 32804 MAP
Fee: $35. Part of your workshop fee goes to support Kerouac House
Sign Up  Online: [button link="https://www.paypal.com/cgi-bin/webscr?cmd=_s-xclick&hosted_button_id=ULPZW2ETFLXWQ" color="#0000ff" size="4" style="2" dark="0" radius="auto" target="self"]PAY NOW[/button]
Sign Up by Mail: Make your check payable to MAD about Words. (Sorry, we can only take credit card payments online.) Please include your full name, address, phone number and email address. Mail your information and payment to MAD about Words, P.O. Box 5057, Winter Park FL 32793-5057. Email us when your check is on the way and we'll hold a spot for you so you're not boxed out by faster credit card registrations.
Terms of Registration: You must be age 18 or older to participate. Special offers and discounts cannot be combined. Refunds cannot be issued for cancellations unless we receive your written refund request one week before the workshop date. Fees for returned checks and cancellations apply. If, at our discretion, the workshop is canceled, full refunds will be issued. Your registration is confirmed via email from MAD about Words.