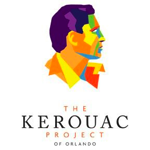 The Jack Kerouac Writers-in-Residence Project of Orlando partners with MAD about Words to offer you the opportunity to learn from and write with Monica Wendel, the current writer-in-residence at Kerouac House.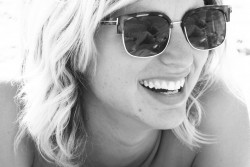 Monica Wendel is a Brooklyn-based poet whose work has been adapted for the stage by puppets and actors alike. Her first book of poems, No Apocalypse, was described by Bob Hicok as "socially and psychologically embracing, full of sex and dreams and people and cities." Her chapbook Call it a Window was published by the Midwest Writing Center Press in 2012. A graduate of NYU's MFA in Creative Writing program, she was the recipient of both Goldwater and Starworks teaching fellowships and taught creative writing at Goldwater Hospital, NYU, and St. Mary's Health Care Center for Kids. More recently, she has had the pleasure of being a visiting instructor of composition at St. Thomas Aquinas College and a volunteer writing tutor at Still Waters in a Storm. Her poems have appeared in Spoon River Poetry Review, Drunken Boat, Bellevue Literary Review, and other journals.
The Language of Objects – April 13
How does a writer make a scene seem "real"? Are all objects in stories and poems "symbolic," or does the true meaning lie somewhere else? How does one even go about describing an object in a way that's both realistic and interesting? In this workshop, we will examine poems and stories for their use of objects, and discuss ways to use those objects in our own writing to create an emotional effect on the reader. Perfect for the person who is interested in making the ordinary extraordinary, or the other way around. No experience in writing workshops needed.
Inner Lives of Characters in Prose Poems & Stories – May 4
A good story is like an iceberg: the reader only sees the 10% above the surface of the water, but for the writer, the enormity lies below. In this workshop we will examine the "self" or "selves" of characters and speakers. How do writers deal with a character's contradictory impulses or desires? How do we make a character's choices surprising and yet believable? In a poem, how can a speaker challenge the audience, and yet be open enough to draw them in? Attendees can bring in a piece of a longer work, or they will have the chance to write their own. No experience in writing workshops needed.
Space is Limited • Reserve Your Place Now
Where: Kerouac House, 1418 Clouser Avenue, Orlando FL 32804 MAP
Fee: $35./Workshop. Part of your workshop fee goes to support Kerouac House.
The Language of Objects
April 13, 2013 | 10 AM – 1 PM
Sold Out – Closed to Registration

Inner Lives of Characters in Prose Poems and Stories
May 4, 2013 | 10 AM – 1 PM
4/29/13 Sold Out – Closed to Registration

Terms of Registration: You must be age 18 or older to participate. Special offers and discounts cannot be combined. Refunds cannot be issued for cancellations unless we receive your written refund request two weeks before the workshop date. Fees for returned checks and cancellations apply. If, at our discretion, the workshop is canceled, refunds will be issued. Your registration is confirmed via email from MAD about Words.