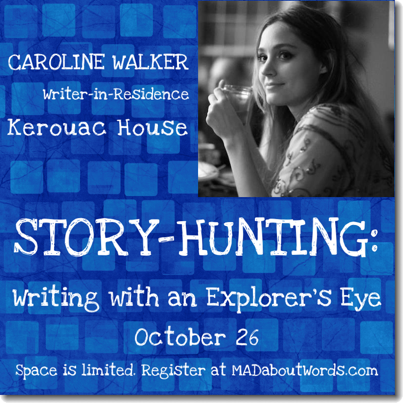 Writers explore uncharted territory every time we tell a story. We are the cartographers, archaeologists, anthropologists and private eyes of our own imaginations. The real world can be a powerful ally—if we know where to look for clues. This workshop encourages storytellers to excavate narratives through a connection to place. Using photographs and objects as prompts, participants will discover how to:
Empower locations to serve as dynamic characters
Employ everyday observation as an evocative research method
Exploit objects and artifacts as unique narrative tools
Experience a deeper connection to our surroundings
Come sharpen your explorer's eye, and have fun finding your story. All genres and experience levels welcome.
Caroline Walker is a writer, producer and amateur explorer originally from Rock Island, Illinois. She holds a BA from the University of Southern California and an MA from New York University's Gallatin School of Individualized Study. She is honored to be in Florida as the Kerouac Project's Fall 2013 Writer-in-Residence. Caroline, a Walker, has hiked many miles of tunnels, mines, architectural time capsules, trails, not-yet-trails, roads, shorelines, cityscapes, caves, graveyards and abandoned buildings. Learn more on her blog. Samples of editorial work and clients can be found on her website.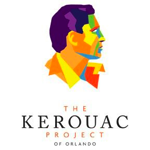 The Jack Kerouac Writers-in-Residence Project of Orlando partners with MAD about Words to offer you the opportunity to learn from and write with Caroline Walker, the current writer-in-residence at Kerouac House.
SPACE IS LIMITED. RESERVE YOUR PLACE IN THE WORKSHOP TODAY
When:  October 26, 2013 | 10 AM – 1 PM
Where: Kerouac House, 1418 Clouser Avenue, Orlando FL 32804 MAP
Fee: $35./Workshop. Part of your workshop fee goes to support Kerouac House.
[button url="https://www.paypal.com/cgi-bin/webscr?cmd=_s-xclick&hosted_button_id=85JLGQNRTRH7C" target="blank" style="3d" background="#CC0000" size="6" radius="0"]Register via PayPal[/button]
Or register by mail: Make your check payable to MAD about Words. (Sorry, we can only take credit card payments online.) Please include your full name, address, phone number and email address. Mail your information and payment to MAD about Words, P.O. Box 5057, Winter Park FL 32793-5057. And email us when your check is on the way if you want to be sure you're not boxed out by faster credit card registrations.
Terms of registration: You must be age 18 or older to participate. Special offers and discounts cannot be combined. Refunds cannot be issued for cancellations unless we receive your written refund request one week before the workshop date. Fees for returned checks and cancellations apply. If, at our discretion, the workshop is canceled, refunds will be issued. Your registration is confirmed via email from MAD about Words.