MAD about Words is the brainchild (and heartchild) of Mary Ann de Stefano. MAD helps writers achieve their goals by providing high-quality editorial services, author website design, writing workshops, and other resources for writers.
New!
Writing New Southern Gothic: Dark Humor, Weird Characters & Strange Places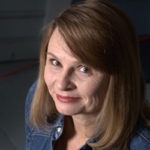 Traditional Southern Gothic literature has earned its place in the literary canon through classic works by authors like William Faulkner, Harper Lee, Carson McCullers, Tennessee Williams, and Flannery O'Conner. Come learn how current writers are rediscovering this fascinating sub-genre dealing with disenfranchised voices in warped communities—not necessarily set in the American South. Details...