MAD about Words is the brainchild (and heartchild) of Mary Ann de Stefano. MAD helps writers achieve their goals by providing high-quality editorial services, author website design, writing workshops, and other resources for writers.
Writing Workshop
Meg Sefton | Flash Fiction Fundamentals: Unearthing the Unexpected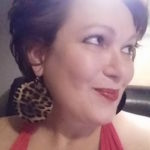 After an introduction to the form, you will begin to construct a flash fiction story with the help of a prompt and some questions and visuals to guide your imagination and your writing.
You'll come away with a very strong beginning to a piece of flash fiction as well as a better sense of how flash fiction can be envisioned and constructed. You'll receive a list of hot flash markets as well as other handouts to support your knowledge of the genre. You'll be blown away by how fun this hot new form can be and how, working within strict parameters, you unearth something completely unexpected. Details & registration...