MAD about Words is the brainchild (and heartchild) of Mary Ann de Stefano. MAD helps writers achieve their goals by providing high-quality editorial services, author website design, writing workshops, and other resources for writers.
The Long Short Story
A writing workshop with a master of the form, Philip F. Deaver. Limited to 10 participants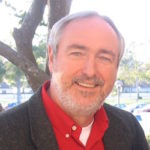 The idea is to write a long story, 3000 words or more, so that writers in the group can experience submersion in their own fiction.
We'll meet twice. In the opening session, we'll do some free writing to muscle up for the task. By the time that day is over, you will have carved out a draft. In the following weeks, you'll work on the draft on your own and share challenges in an online discussion group. In the fourth week, you'll share your story with the group, and in the fifth week, at our second meeting, all the stories will be discussed in a day-long workshop.
At the end of this process, you'll have a draft workshopped by the group and critiqued by Philip and ready to be polished.  Details & registration...