MAD about Words is the brainchild (and heartchild) of Mary Ann de Stefano. MAD helps writers achieve their goals by providing high-quality editorial services, author website design, writing workshops, and other resources for writers.
Writing Workshop at Kerouac House
Michele Roldán-Shaw | Writing About People: the Fine Art of Word-Portraits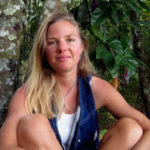 The best writing about people shows not only outward appearance, but depth of character as well. By coming at the subject from many angles, a good word-portrait manages to pierce the surface and arrive at the essence of a person with insight and sensitivity.
In this workshop we will examine character sketches, whether a few lines about a stranger met in passing, or a long and loving tribute to someone close. Our emphasis will be primarily on portraying real people, but applicable to fiction as well. Expect to come away inspired and with a few new tricks!  Details & registration...