Getting Unstuck: Conquering Fear of the Blank Page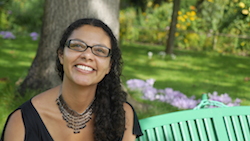 It's a new year and there's no better time to keep that resolution—write!
But what if you don't know how to start? Or you're an experienced writer who feels stuck? Fear of the blank page is normal, but there are ways to overcome it. This workshop will explore tips and techniques to get your pen flowing. Emphasis will be on generating new material and experimenting with different approaches. You will walk away with new avenues to pursue and strategies to continue writing long after the class is over. Appropriate for all levels and genres as we'll be using a variety of prompts and exercises.
Sion Dayson is an American writer living in Paris, France. Her work has appeared in The Wall Street Journal, Hunger Mountain, Utne Reader, Numero Cinq, Smokelong Quarterly (contest winner) and several anthologies including Strangers in Paris and Seek It: Writers and Artists Do Sleep, among other venues. She has previously won a Barbara Deming Award for her fiction and her novel manuscript placed on the Short List for Finalists in the William Faulkner-William Wisdom Creative Writing Competition. Sion holds an MFA in Writing from Vermont College of Fine Arts.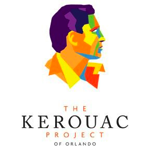 The Jack Kerouac Writer-in-Residence Project of Orlando partners with MAD about Words to offer you the opportunity to learn from and write with Sion Dayson, the current writer-in-residence at Kerouac House.
SPACE IS LIMITED. RESERVE YOUR PLACE IN THE WORKSHOP TODAY
When: February 8, 2014 | 10 AM – 1 PM
Where: Kerouac House, 1418 Clouser Avenue, Orlando FL 32804 MAP
Fee: $35./Workshop. Part of your workshop fee goes to support Kerouac House.
Registration is closed.