OTHER ORLANDOS Book Release Party!
August 13, 2017 @ 3:00 PM
Event Navigation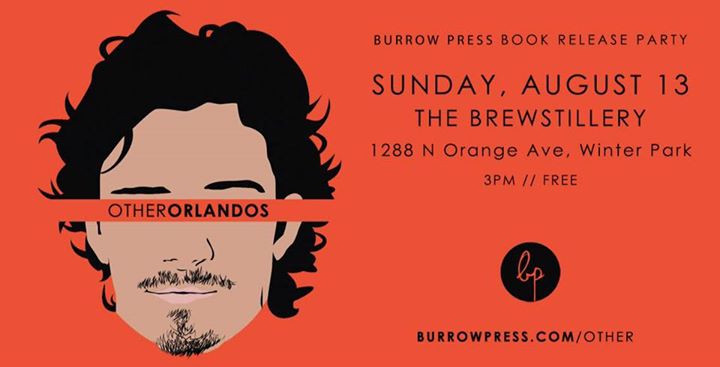 Orlando is… a power plant in Johannesburg, an epic poem, a celebrity mask used as a marital aid. In this anthology of fiction, creative nonfiction, and poetry, Orlando is anything but the Florida city so often associated with theme parks. In Other Orlandos, the city's writers twist a familiar word into new contexts and connotations.
JOIN US FOR A PARTY TO CELEBRATE ORLANDO AUTHORS WRITING ABOUT OTHER PEOPLE, PLACES, & THINGS NAMED ORLANDO.
Pre-order the anthology here: https://burrowpress.com/product/other/
Events are subject to change without notice. Please confirm details with the event organizer.