The Psychedelic Book Club
May 21 @ 4:00 PM

-

5:30 PM
Event Navigation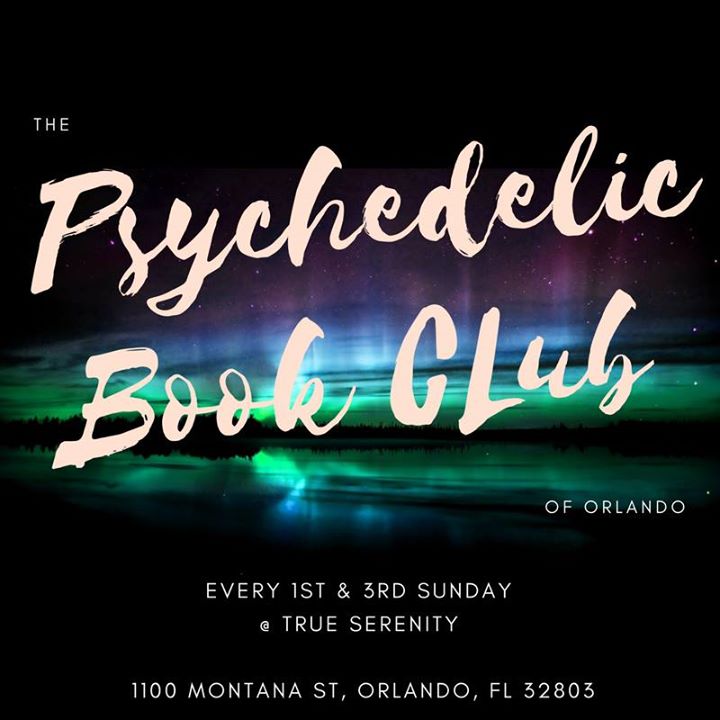 Join us at True Serenity every 1st and 3rd Sunday of the month for the Psychedelic Book Club of Orlando.
Currently, we're reading Dr. Octavio Rettig's "The Toad of Dawn: 5-MeO-DMT and the Rising of Cosmic Consciousness".
You can purchase the book here: https://www.amazon.com/Toad-Dawn-5-MeO-DMT-Rising-Consciousness/dp/1611250463
"Part autobiography, part introduction to entheogens and visionary substances, The Toad of Dawn gives an overview of the history, use, and the benefits of the toad medicine, and reveals how it can be used to initiate people on a spiritual path.
In The Toad of Dawn Dr. Rettig Hinojosa shows that 5meO-DMT derived from the secretion of the Sonoran Desert Toad is the most profound, most healing entheogen available, even more so than Ayahuasca, LSD, DMT, Psilocybin etc. The author thinks of it as the Master of all entheogens, the one thing that brings someone closest to God, the Divine Source, to the big meaning behind all, and declares it to be the most powerful healer on this planet"
During our meeting on Sunday, May 21st @ 4pm – 5:30pm we'll be discussing Part Two: Full Disclosure and Part Three: Otac in The World.
We'll also vote on our next book!
Happy reading fellow psychonauts.
If you have any questions please send an e-mail to: vanessa.lee.vldz@gmail.com
This event is FREE. Donations are always appreciated. 🙂
Events are subject to change without notice. Please confirm details with the event organizer.