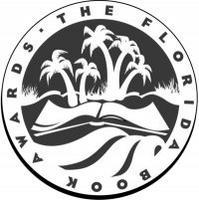 The Florida Book Awards has kicked off its ninth annual competition with a call to writers for entries in nine categories.
Established in 2006 and now the most comprehensive state book awards program in the nation, the contest recognizes and celebrates the year's best books penned by full-time residents of the Sunshine State (with the exception of submissions to the Florida Nonfiction and Visual Arts categories, whose authors may live elsewhere).
The Florida Book Awards competition is coordinated through the Florida State University Libraries, with the support of partner organizations from across the state.
All entries must be received no later than 5 p.m. Monday, Dec. 1, 2014 (this is not a postmark deadline).
Three-person juries—including members of co-sponsoring organizations, subject experts from the faculties of Florida colleges and universities, and previous Florida Book Award winners — will choose up to three finalists in each of nine categories. In each category, the jury may award one Gold, Silver and Bronze medal.
Co-sponsors of the competition include humanities organizations from across the state such as the Florida Center for the Book; the State Library and Archives of Florida; the Florida Historical Society; the Florida Humanities Council; the Florida Literary Arts Coalition; the Florida Library Association; the Florida Association for Media in Education; the Center for Literature and Theatre @ Miami Dade College; the Florida Chapter of the Mystery Writers of America; Friends of FSU Libraries; the Florida Writers Association; the Florida Literacy Coalition; and "Just Read, Florida!"
The 2014 winners will be announced in early February 2015.
Find general information and the entry form, requirements, and detailed instructions for the 2014 Florida Book Awards here…