Manuscript Evaluation: Your road map to revision
Mary Ann did so much more than just edit my novel Prodigious Savant. She also showed me where it worked, where it didn't work, and how to improve the manuscript to publishing quality. I would highly recommend her for your next project. —J.J. White, author of Prodigious Savant, Black Opal Books
You've finished your manuscript, but you don't know if it's ready for publication. Or maybe you've made a good start, but now you're stuck.
After a close read, I'll provide you with a comprehensive evaluation of your manuscript's strengths and weaknesses so you'll be able to proceed confidently with revision or publication.
A detailed editorial letter addressing the elements of craft specific to your genre, chapter-by-chapter notes, sample line edits, margin notes, and in-person, Skype or phone meetings are all included in the package.
Full-length and partial evaluations are available.
Coaching: Clear the weeds from your path
I was stalled when Mary Ann became my writing coach. I had spent over seven years contemplating a novel and accumulating volumes of notes, but wasn't sure how to proceed. Through a series of weekly meetings, Mary Ann helped me sort through the chaos in my head and find the one true voice that really mattered. —Joe Zagame, author of The Immigrant
You want to write a book, but you don't know where to begin? Or perhaps you've been writing and feel overwhelmed by all the choices you need to make and your spirit is flagging.
Through meetings, phone calls, and e-mails, I'll help you articulate your writing goals and provide you with guidance and encouragement at every stage of your writing project.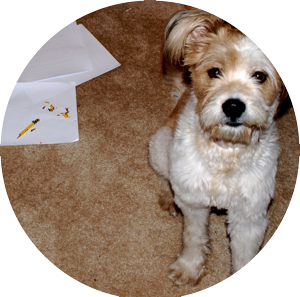 Editing: Bring out the best in your writing
 As I began to review and implement your suggested editing changes to my MS, I couldn't help but marvel at your ability to condense unnecessary phraseology into more economical wording. You also identified repetitious stylistic habits that I didn't even know I had. … My work had been read by four other reviewers, none of whom made such cogent suggestions as yours. My book is much better because of your advice, and I would heartily recommend your services to others. —Raff Ellis, The Bishop's Curse
Whether you're just starting as a writer or a pro working on your latest book, your writing can benefit from response by a keen reader. I read your work with care and address the structural, content, and style issues your mother and best friends either don't understand—or won't tell you about. Sentence-level editing is also available.
My goal is to help you to find your best voice and achieve your vision.
I emphasize instruction over criticism and approach your writing with the respect and empathy you deserve.
Contact MAD for a Free Consultation
"The whole point of having things read before publication is to test their effect on a general reader. You want to make sure when you go out there that the tag on the back of your collar isn't poking up—unless, of course, you are deliberately wearing your clothes inside out." —Mary Norris, Between You & Me: Confessions of a Comma Queen