MAD about Words is the brainchild (and heartchild) of Mary Ann de Stefano. MAD helps writers achieve their writing goals by providing high-quality editorial services, author website design, writing workshops, and other resources for writers.
Journal Writing: Finding a Beginning
A writing workshop at Kerouac House with writer-in-residence Shasta Grant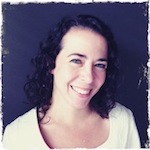 Have you ever committed to a daily journal writing practice only to find yourself losing interest or not knowing where to start? This workshop will introduce methods used by contemporary writers for creative beginnings. We will write in response to short readings and prompts. This writing workshop will serve as a guide not only for journal writing, but also for developing your journal entries into essays, stories and/or poems. Details & Registration ...
Events for Writers & Readers
November 2 @ 6:30 PM
-
November 29 @ 7:45 PM