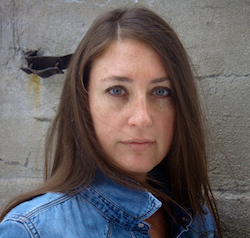 A writing workshop at Kerouac House with writer-in-residence Ciara Shuttleworth
This session will focus on creating first drafts with spontaneity, using breathing, meditation, and confession as techniques to press physicality to paper.
What does it mean to be an "athletic writer," or to write physically? There is a musculature, or grace, or precision to the writing I love best. Terrance Hayes, Natalie Diaz, Richard Hugo. The athleticism of these writers is akin to the feats of Olympic athletes. We will discuss natural abilities one can hone, as well as training to enhance or create muscle memory for different types of athleticism in writing.
Then we will turn to the Beats, Jack Kerouac's people, the mad men of spontaneity and seemingly unintentionally-athletic writing! If we look at poetry from a Ginsbergian standpoint, immediacy is everything. Allen Ginsberg coined the term, "first thought, best thought," a quote often used synonymously with the Beat Poets. Ginsberg, Kerouac, and the others may have written their first drafts in this fashion … but all took their work through extensive editing prior to publication.
CIARA SHUTTLEWORTH was born in San Francisco and grew up in Nebraska, Nevada, and Washington state. Her poetry has been published in journals and anthologies, including Alaska Quarterly Review, Confrontation, The New Yorker, The Norton Introduction to Literature 11e, and The Southern Review. Shuttleworth received an MFA in poetry from University of Idaho, a BFA in painting/drawing from the San Francisco Art Institute, and a BA in studio art from Gustavus Adolphus College. Website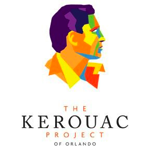 The Jack Kerouac Writer-in-Residence Project of Orlando partners with MAD about Words to offer you this opportunity to learn from and write with Ciara Shuttleworth, the current writer-in-residence at Kerouac House.
Space is limited. Reserve your place today.
When: May 2, 2015 | 10 AM – 1 PM
Where: Kerouac House, 1418 Clouser Avenue, Orlando FL 32804 MAP
Fee: $35.
Part of your workshop fee goes to support Kerouac House!
Register Online
Registration is closed.