At our writing workshops you will:
Experience just the right mix of instruction, practice, and interaction
Generate new writing
Meet, mingle, and make friends with other writers
Feel safe, supported, and free to experiment
Make connections to support your writing career
Learn from a variety of published writers & experienced teachers
I was actually amazed at how much I got from the prompts [at the workshop]. I feel that I have 3 new pieces in progress—at least! I felt comfortable and safe, but still challenged. —Workshop Participant
Now Open for Registration
Past Workshops
April 15, 2017 | Shasta Grant
Journal Writing: Finding a Beginning
January 16, 2017 | Lily Brooks-Dalton
Time & Tense in Fiction
November 12, 2016 | Tanya Grae
You Are the Muse: Getting Poems Started & Keeping Them Going
July 16, 2016 | Ryler Dustin
The Unbroken Scroll: Relentless Poetry Writing
February 6, 2016 | Sarah Viren
The Art of the Personal Essay
September 25, 2015 | Meg Sefton
Flash Fiction Fundamentals: Unearthing the Unexpected
July 25, 2015 I Michele Roldán-Shaw
Writing About People: the Fine Art of Word-Portraits
June 14, 2015 | Darlyn Finch
Writing Southern Gothic: Dark Humor, Weird Characters, and Strange Places
May 2, 2015 | Ciara Shuttleworth
Writing Workshop at Kerouac House: Writing Athletically & Revising Like the Beats
November 8, 2014 | Annemarie Ní Churreáin
Poetry Workshop at Kerouac House: Where One Starts From
September 20, 2014 | Susan Lilley
Poetry Alchemy: Haibun & Collage
August 30, 2014 | Vic DiGenti
Novel in a Day Workshop
Partnership with Kerouac House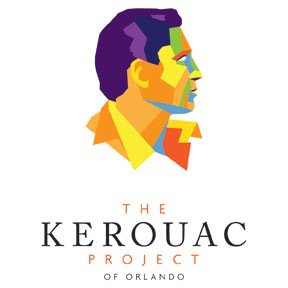 Since 2009, the Jack Kerouac Project of Orlando and MAD about Words have partnered to offer you the opportunity to meet and write with the writer-in-residence at Kerouac House.
Jack Kerouac lived in a house in the College Park neighborhood of Orlando at the time On the Road made him a national sensation. And it was in this home that Kerouac wrote his follow-up, The Dharma Bums. The Kerouac House is now a living, literary tribute to one of the great American writers of the twentieth century.
The Kerouac Project provides four residencies a year to writers of any stripe or age, living anywhere in the world. Each residency consists of approximately a three month stay in the house, and during their time  many of the writers work with us to provide a writing workshop opportunity. Part of the workshop fee goes to support the house.

Nancy Pate wrote about her experience at a Kerouac House workshop on her wonderful book blog, and here's what some of the other participants had to say:
I had a great time at the workshop on Saturday — lots of great ideas and great writing!" —Rebecca Vadnie
What I liked most about the workshop was the intimate atmosphere. It reminded me of a workshop I did at Amherst a few years ago…except I didn't have to fly out and it didn't cost an arm and a leg to attend! I think sometimes we writers just need to feel free to toss out ideas and not feel judged or silly for trying something new. You provided us with that venue and I am truly grateful. —J.G.
I had a great time and left feeling empowered. Thanks to everyone, especially Alicia, for making the day so rewarding. —Chris Coward