A writing workshop at Kerouac House with writer-in-residence Sarah Viren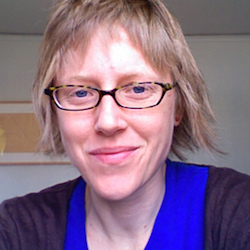 The personal essay is enjoying a recent resurgence in popularity, with many fiction writers and poets, as well as emerging writers, trying their hand at essay writing. But how do we write about ourselves without coming off as narcissistic or—worse yet—boring our audience to death? In this workshop, we'll discuss several different approaches to writing from the "I" and spend some time drafting our own flash essays, or short personal essays.
Lesson number one will be this: personal essayists never really write only about ourselves. Instead we use the self as a medium through which to explore subjects as diverse as the death of a loved one (Joan Didion), the excesses of state fairs (David Foster Wallace), and the history of lynching in America (Eula Biss)
SARAH VIREN grew up in Tampa and is now based in West Texas, where she teaches literature and creative writing at Texas Tech University. Her personal essays have been published in or are forthcoming from the Iowa Review, the Colorado Review, Guernica, Texas Monthly, The New Inquiry, and other magazines. She is a winner of The Pinch journal's creative nonfiction prize, a former Fulbright recipient to Colombia, and a graduate of the University of Iowa's MFA program in creative nonfiction. Website.
Registration is required. Space is limited. Reserve your place today.
When: Saturday, February 6, 2016 | 10 AM – 1 PM
Where: Kerouac House, 1418 Clouser Avenue, Orlando FL 32804 MAP
Fee: $35. Part of your workshop fee goes to support Kerouac House.
Register
By registering for this workshop, you agree to the following terms. You must be 18 years old or older to participate. Refunds cannot be issued for cancellations unless we receive your written refund request two weeks before the workshop date. Fees for returned checks and cancellations apply. If, at our discretion, the workshop is cancelled, a full refund will be issued. Thanks for understanding.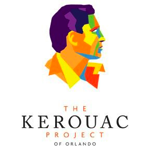 The Jack Kerouac Writer-in-Residence Project of Orlando partners with MAD about Words to offer you this opportunity to learn from and write with Sarah Viren, the current writer-in-residence at Kerouac House.