Unearthing the Unexpected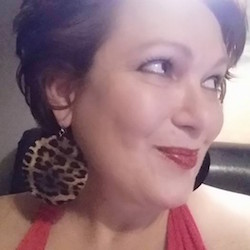 We've all grown up with story, have all had stories told to us, and we've told many stories to others. We've also read novels and longer works of literature for school and for pleasure. Some of us have written various kinds of stories for workshops and publication. Whether we're in the beginning stages of our writing or at the more experienced stage, a form that is relatively new to all of us is the "flash fiction story," a story that is defined by its length and compression.
The word "story" is key. A story, no matter the length, has a beginning, middle, and end. Everyone knows what a story is because of our natural drive to use story to make sense of our lives. In this workshop, we're going to take that natural sense and explore what happens when it's pushed through the ultimate form of compression: A complete story that is told in less than one thousand words, the flash fiction story.
After an introduction to the form, you will begin to construct a flash fiction story with the help of a prompt and some questions and visuals to guide your imagination and your writing. After the guided writing exercise, there may be a time for sharing.
You'll come away with a very strong beginning to a piece of flash fiction as well as a better sense of how flash fiction can be envisioned and constructed. You'll receive a list of hot flash markets as well as other handouts to support your knowledge of the genre. You'll be blown away by how fun this hot new form can be and how, working within strict parameters, you unearth something completely unexpected.
Please stay after the workshop to enjoy a glass of wine, some light snacks,
and camaraderie with Meg, Mary Ann, and the workshop participants
MEG SEFTON'S work has appeared in over thirty online and print literary journals. She has been published in Best New Writing and her thesis on the "secret life of objects," the use of objects in literary storytelling, is still used as a model thesis seven years after she graduated from Seattle Pacific University with an MFA in Fiction. Meg also has a B.A. in English Literature from Wake Forest University and an M.A. in Adult Education and Administration. She has started and edited two online literary journals: The Sharp-Tongued Woman Review and Florida Flash: A Christmas Anthology. She lives in central Florida with her son and their dog Annie.
Space is limited. Advance registration is required to reserve your seat.
When:  Sunday, September 27, 2015 |  1 PM – 4 PM
Where: MAD's Condo Community Clubhouse in Winter Park FL
(address provided upon registration)
Fee: $35.
Register Now
If you'd like to register by mail, please contact Mary Ann to learn how.
Terms of Registration: You must be age 18 or older to participate. Special offers and discounts cannot be combined. Refunds cannot be issued for cancellations unless we receive your written refund request two weeks before the workshop date. Fees for returned checks and cancellations apply. If, at our discretion, the workshop is canceled, a full refund will be issued. Your registration is confirmed via email from MAD about Words.