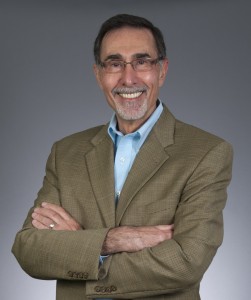 Only a few spots remain.
Writers today face an uphill climb. The competition is fierce, the learning curve steep. There's no magic wand, but by learning the basic techniques for crafting a novel, the beginning writer can quickly flatten the learning curve.
For both beginning writers and more advanced pros looking for new insights, this workshop provides writers with the tools needed to craft their own novel—a novel that will grab a reader's attention and keep them turning pages.
Here are some of the topics covered:
Elements of plot and structure
Creating characters that sizzle
Secrets of good dialogue
Crafting strong beginnings, middles and ends
Writing in scene
Tips for self-editing
Don't put your writing dreams on hold—let the Novel in a Day Workshop show you how to turn rejection slips into royalties.
Vic DiGenti is the instructor for this up-beat and fast-paced interactive workshop. As Parker Francis, he writes the Quint Mitchell Mystery series. He's also written the award-winning adventure/fantasy Windrusher trilogy. Vic is a Florida Writers Association Regional Director, and co-director of the Florida Heritage Book Festival & Writers Conference.
Reserve your place now.
When: August 30, 2014, 9:00 AM – 4:30 PM
Where: Community Clubhouse, Winter Park FL 32792 – MAP
Fee: $89.
Registration fee includes a 30-page workbook.
Workshop starts promptly. Please come up to 30 minutes early to network and settle in.
We'll break for lunch. Brown bag it, or purchase lunch from any of several nearby restaurants.
Register Online
Vic DiGenti is a superb instructor and offered a well-organized, interactive workshop. Great takeaway. A good session for both novice and experienced writers. —Nancy F.

Very fresh outlook, but also realistic about what it takes to write a novel. DiGenti was quirky and made a very productive workshop." —Victoria C.

Vic DiGenti is a great speaker and covered all the material you could want. Group work and matching handout were very helpful.—Shannon B.

I have not had such an enjoyable time or learned more at a workshop of any kind in many years. The day was fun, informative and interactive. The information provided was on point, made logical sense and is immediately applicable to my writing. —Nick V.
Terms of Registration:You must be age 18 or older to participate. Special offers and discounts cannot be combined. Refunds cannot be issued for cancellations unless we receive your written refund request two weeks before the workshop date. Fees for returned checks and cancellations apply. If, at our discretion, the workshop is canceled, refunds will be issued. Your registration is confirmed via email from MAD about Words.