A Poetry Workshop at Kerouac House with Writer-in-Residence Sean Patrick Mulroy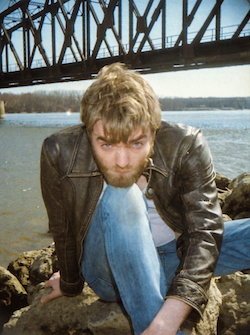 With a diverse professional background in both spoken word and literary studies, Sean Patrick Mulroy is a nationally recognized performer and an award winning professor. He holds an MFA from the University of Wisconsin-Madison, is a 2013 Lambda Literary Fellow, a 2017 Kurt Brown Prize Winner, and 2017-2018 Writer-in-Residence at The Kerouac Project.
The Jack Kerouac Writer-in-Residence Project of Orlando partners with MAD about Words to offer you this opportunity to learn from and write Sean Patrick Mulroy, the current writer-in-residence at Kerouac House.
Part of your workshop fee will go to support Kerouac House.
Space is Limited. Advance Registration is Required.
How do I love thee? Let me count the ways - February 10
Anyone who's seen a Warner Brothers cartoon is familiar with this line from Browning's famous Sonnet 43, written over 150 years ago. But Browning is just part of a tradition that goes back millennia. From the ecstatic poetry of the Sufis in the 13th and 14th century, to the epic grandiosity of Victorian England, to the edgy sexuality of Beat poets in the 20th Century, love, romance, and passion have inspired some of the most important works of literature in human history. Now it's your turn! As the famous Walt Whitman put it, "the powerful play goes on, and you may contribute a verse." This workshop hopes to inspire you to contribute your verse (or verses!) to the "powerful play," of love poetry, with an eye towards the storied history of poetic romance.
WHEN: February 10, 2018, 10AM - 1PM
WHERE: Kerouac House, 1418 Clouser Avenue, Orlando FL 32804  MAP
FEE: $35.
Part of your fee goes to support Kerouac House.
REFUND POLICY: By signing up for our workshop, you signify your understanding that refunds cannot be issued for cancellations unless we receive your written refund request two weeks before the workshop date. Fees for returned checks and cancellations apply. If, at our discretion, the workshop is cancelled, a full refund will be issued. Thank you for your understanding.