A poetry workshop at Kerouac House with writer-in-residence Ryler Dustin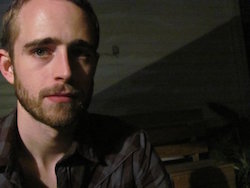 In this poetry workshop, we will draw inspiration from the Beats' emphasis on uninhibited, explosively generative writing. Jack Kerouac famously wrote on a single, interrupted scroll of paper. We will draw upon examples and exercises that unlock the power of stream-of-consciousness, generating new work and arming us with the tools to break through writer's block time and again.
RYLER DUSTIN is the current Writer-in-Residence at the Jack Kerouac House. His poetry appears in journals such as Iron Horse, New South, The Portland Review, The Bellingham Review, and in his book, Heavy Lead Birdsong, available from Write Bloody Publishing. He has led poetry workshops across the U.S. and recently presented on slam and Beat poetry at the International Walt Whitman Seminar in Munich. He earned his MFA in poetry from the University of Houston and currently lives in Lincoln, where he pursues a PhD and teaches writing courses.
Registration is required. Space is limited. Reserve your place today.
When: Saturday, July 16, 2016 | 10 AM – 1 PM
Where: Kerouac House, 1418 Clouser Avenue, Orlando FL 32804 MAP
Fee: $35. Part of your workshop fee goes to support Kerouac House.
Sold Out!
Contact to be placed on the waiting list.
By registering for this workshop, you agree to the following terms. You must be 18 years old or older to participate. Refunds cannot be issued for cancellations unless we receive your written refund request two weeks before the workshop date. Fees for returned checks and cancellations apply. If, at our discretion, the workshop is cancelled, a full refund will be issued. Thanks for understanding.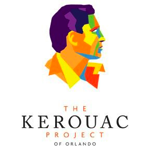 The Jack Kerouac Writer-in-Residence Project of Orlando partners with MAD about Words to offer you this opportunity to learn from and write with Ryler Dustin, the current writer-in-residence at Kerouac House.