A writing workshop at Kerouac House with writer-in-residence Lily Brooks-Dalton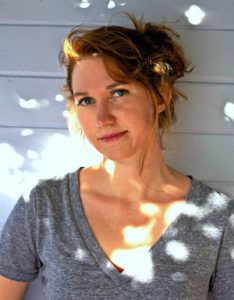 The ability to speed up and slow down time in a narrative is one of the most useful tools at your disposal. In this workshop we'll delve into the challenges of dealing with time in our fiction. We'll discuss tense choices, scene and summary, and we'll do some exercises to both zoom in and zoom out on the timeline of a character that has been lurking in the back of your mind.
By the time you leave, you'll have several pieces of writing underway and a better understanding of the many temporal choices we often make unconsciously.
LILY BROOKS-DALTON'S memoir, Motorcycles I've Loved, was a finalist for the Oregon Book Award and her first novel, Good Morning, Midnight, was released in August 2016 and will be translated into half a dozen languages. A recipient of fellowships from The Studios of Key West and the Kerouac Project, she currently lives nowhere and everywhere, roaming North America while working on her third book. 
This workshop is sold out!
Contact us to be placed on the waiting list.
REFUND POLICY: By signing up for our workshop, you signify your understanding that refunds cannot be issued for cancellations unless we receive your written refund request two weeks before the workshop date. Fees for returned checks and cancellations apply. If, at our discretion, the workshop is cancelled, a full refund will be issued. Thank you for your understanding this policy.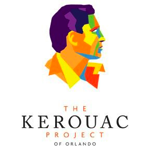 The Jack Kerouac Writer-in-Residence Project of Orlando partners with MAD about Words to offer you this opportunity to learn from and write with Lily Brooks-Dalton, the current writer-in-residence at Kerouac House.