A writing workshop at Kerouac House with writer-in-residence Michele Roldán-Shaw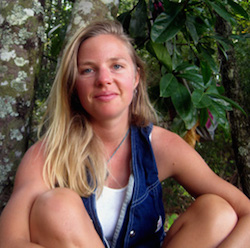 The best writing about people shows not only outward appearance, but depth of character as well. By coming at the subject from many angles, a good word-portrait manages to pierce the surface and arrive at the essence of a person with insight and sensitivity.
In this workshop we will examine character sketches, whether a few lines about a stranger met in passing, or a long and loving tribute to someone close. Everyone has funny quirks, secret burdens, cherished dreams, and their own unique set of experiences—learn how to weave these details together in a way that not only captures the subject accurately and artfully, but taps into the universal experience of life.
Our emphasis will be primarily on portraying real people, but applicable to fiction as well. Expect to come away inspired and with a few new tricks!
MICHELE ROLDÁN-SHAW is an author/rambler based on the coast of South Carolina. She enjoys nature, solitude and drinking tea. For over a decade she has worked as a freelance journalist, at the same time self-publishing her own true stories on a shoestring. In 2010 she started the Rambler's Life Project, forsaking permanent residence in favor of adventure, art and living by the kindness of others. This resulted in two books chronicling road trips, campouts, and homestays with many wonderful people met along the way—in fact, highlighting their unique lives became one of the greatest joys of her work. She makes the books by hand and sells them online and out of her truck. Website.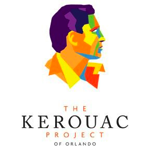 The Jack Kerouac Writer-in-Residence Project of Orlando partners with MAD about Words to offer you this opportunity to learn from and write with Michele Roldán-Shaw, the current writer-in-residence at Kerouac House.
Space is limited. Reserve your place today.
When: Saturday, July 25, 2015 | 10 AM – 1 PM
Where: Kerouac House, 1418 Clouser Avenue, Orlando FL 32804 MAP
Fee: $35. Part of your workshop fee goes to support Kerouac House!
This workshop has sold out!
Want to be placed on the waiting list? Please contact Mary Ann, and we'll let you know if a space opens up.
Terms of Registration: You must be age 18 or older to participate. Special offers and discounts cannot be combined. Refunds cannot be issued for cancellations unless we receive your written refund request two weeks before the workshop date. Fees for returned checks and cancellations apply. If, at our discretion, the workshop is canceled, refunds will be issued. Your registration is confirmed via email from MAD about Words.