You Are the Muse: Getting Poems Started & Keeping Them Going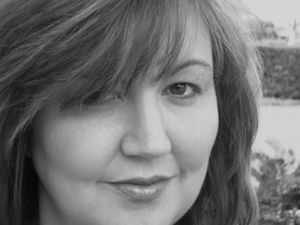 This writing workshop is about finding sparks and drawing on their energy. As artists, half the struggle is knowing where to start and where to go. Fortunately, that information is available to each of us all of the time, waiting for when we need it.
We will start with a set of creative calisthenics that will propel us through the morning session as we learn how to assemble images to generate leaps, those shifts and associations between ideas that often carry the emotional energy of our poem. We'll use this understanding to try different "found" poems like a collage and a vignette prose poem.
The second half of the workshop will transition to playing with form, using the pressure of boundaries to generate new ideas. We'll incorporate dialogue, imagery, and reflection into crafting a modern sonnet and more.
Participants will leave with several new poem drafts as well as a plan to revise and keep creating. Be prepared to surprise yourself. Beginning and experienced poets welcome.
Tanya Grae is the 2016 winner of Tennessee Williams/New Orleans Literary Festival Poetry Prize, selected by Yusef Komunyakaa, and her poems have appeared AGNI, Post Road, The Florida Review, New South, The Los Angeles Review, Adroit, Fjords Review, and other places. She is the author of the forthcoming chapbook Little Wekiva River (Five Oaks Press), and her full-length manuscript, Undolled, has been a finalist in recent national competitions. She is an instructor and PhD candidate at Florida State University, and holds an MFA from Bennington College and a BA from Rollins College, where she won the Arden Goettling Academy of American Poets Prize. She lives in Tallahassee, Florida. For more information: https://tanyagrae.com/
Sorry, this workshop is closed to registrations.