MAD about Words is the brainchild (and heartchild) of Mary Ann de Stefano. MAD helps writers achieve their writing goals by providing high-quality editorial services, author website design, writing workshops, and other resources for writers.
The Unbroken Scroll: Relentless Poetry Writing
A poetry workshop at Kerouac House with writer-in-residence Ryler Dustin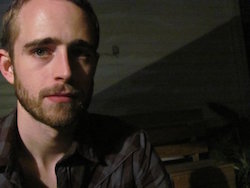 In this poetry workshop, we will draw inspiration from the Beats' emphasis on uninhibited, explosively generative writing. Jack Kerouac famously wrote on a single, interrupted scroll of paper. We will draw upon examples and exercises that unlock the power of stream-of-consciousness, generating new work and arming us with the tools to break through writer's block time and again.
Events for Writers & Readers
September 2 @ 6:30 PM
-
9:00 PM