MAD about Words is the brainchild (and heartchild) of Mary Ann de Stefano. MAD helps writers achieve their writing goals by providing high-quality editorial services, author website design, writing workshops, and other resources for writers.
Time & Tense in Fiction
A writing workshop at Kerouac House with writer-in-residence Lily Brooks-Dalton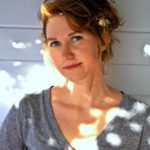 The ability to speed up and slow down time in a narrative is one of the most useful tools at your disposal. In this workshop we'll delve into the challenges of dealing with time in our fiction. We'll discuss tense choices, scene and summary, and we'll do some exercises to both zoom in and zoom out on the timeline of a character that has been lurking in the back of your mind.
Events for Writers & Readers
February 22 @ 3:00 PM
-
4:30 PM