MAD about Words is the brainchild (and heartchild) of Mary Ann de Stefano. MAD helps writers achieve their writing goals by providing high-quality editorial services, author website design, writing workshops, and other resources for writers.
You Are the Muse: Getting Poems Started & Keeping Them Going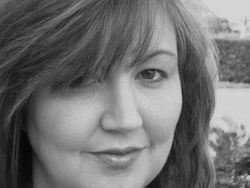 This writing workshop is about finding sparks and drawing on their energy. As artists, half the struggle is knowing where to start and where to go.
Participants will leave with several new poem drafts as well as a plan to revise and keep creating. Be prepared to surprise yourself. Beginning and experienced poets welcome.
Events for Writers & Readers
December 8 @ 6:30 PM
-
8:30 PM
January 12, 2017 @ 6:30 PM
-
8:30 PM
February 9, 2017 @ 6:30 PM
-
8:30 PM