MAD about Words is the brainchild (and heartchild) of Mary Ann de Stefano. MAD helps writers achieve their writing goals by providing high-quality editorial services, author website design, writing workshops, and other resources for writers.
Writing in the Language of Dreams
A Writing Workshop at Kerouac House with Laura Lee Bahr - April 21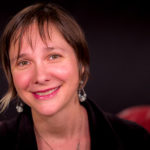 We will explore how to connect to the endlessly creative and mysterious source of story within your own dreams and construct a meaningful story.
Events for Writers & Readers
[tribe_events_list limit="4" venue="yes"]