About MAD about Words
Working with Mary Ann de Stefano is pure flow and inspiration. She has creative talent and generosity of spirit. She has a knack for entering the world of the "other," so that her writing serves her clients faithfully. She brings warmth, responsiveness, and efficiency to the tasks at hand. —Hedy Schleifer, Schleifer + Associates
The brainchild (and heartchild) of Mary Ann de Stefano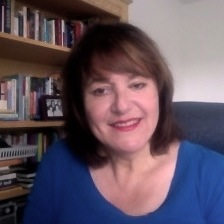 I named MAD about Words as a play on my initials and love for writing.
I am MAD about Words as in: "she's mad about jazz," or "she's mad about the boy." You know, enthusiastic about, passionate, ardent, fervent, avid, fanatical, devoted, infatuated, in love with, hot for, crazy, nuts, or wild about.
Antonym: indifferent. (Something I am definitely not.)
Just like you, I do battle with the twin demons of creative expression: uncertainty and resistance. That's why I'm mad about nurturing creative  and community spirit. You don't have to do it alone.
MAD about Words offers editorial services, designs author websites,  organizes writing workshops, and publishes a free newsletter (a good way to get to know MAD better.) Let's talk. Schedule a free initial consultation.
30+ years experience in publishing & writing consulting
11+ years in publishing, Harcourt Brace/Academic Press • Independent writing consultant since 1993 • Organizing writing workshops since 2005 • Rollins College, BA English & writing, magna cum laude • Studied with America's foremost creativity coach, Eric Maisel • Member: Creativity Coaching Association, Editorial Freelancers Association, and Florida Writers Association
Contact MAD for a Free Initial Consultation
This slideshow requires JavaScript.